Relaxing break in the beautiful Lakeland setting
Relaxing break in the beautiful Lakeland setting
Relaxing break in the beautiful Lakeland setting
Relaxing break in the beautiful Lakeland setting
Relaxing break in the beautiful Lakeland setting
Relaxing break in the beautiful Lakeland setting
Welcome to Kiviranna Holiday Home!
Lake Võrtsjärv which size is about 270 km2 (104,2 square miles) belongs to the Natura 2000 network and is an ornithology and a nature area of international importance. The lake and the shoreline area around it constitute lake Võrtsjärv conservation area.
Located right on the shore of the Lake Võrtsjärv Kiviranna offers You the private and peaceful family holiday and an idyllic setting in one of the Lake Võrtsjärv's most gloriously unspoilt areas. Breathtaking lake views, tranquil surroundings and wonderful lake tours are Yours to enjoy.
Lake Võrtsjärv Visitor Centre in the mouth of river Emajõgi is within 5 minutes drive. Lake Võrtsjärv as a Natura 2000 area offers the most exiting nature experiences for nature lovers.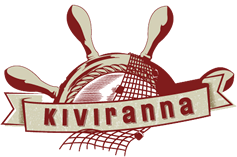 Dear visitor!
Kiviranna Ltd. was established at the beginning of 2012 as a family business in order to develop the holiday center at the 2 ha size property at the shore of the lake Võrtsjärv.
Our mission is to launch holiday center, which follows sustainable use and management of the local natural environment and meets the needs and requirements of our visitors.
We strive to create additional earnings for area businesses and local residents as well as to broaden the activities for tourists visiting the lake region.

Take a guided tour around the lake and explore the nature and fascinating sightseeings.
Dear visitor!
Please have a look at Kiviranna Holiday Home Rules of the House
Bookings
Information and bookings by phone  (+ 372) 5298 561 or by e-mail:  kiviranna@kiviranna.ee
We will book the entire cottage only for You. If you want to move around the area and to do and see something exciting, we suggest you to think about it in advance and to book also a nature tour or landscape game or traditional sailing boat tour. The situation may happen that we can`t guarantee Your desired tour while You are already at the spot.
We would also like to ask You to book the food (if needed) at least 10 days prior to arrival. Local fish food is worth to try!
Persons under 18 years of age would have to book and use cottage only together with adult supervision.
In order to book the cottage, we kindly ask You to make 50% prepayment from the total services and responding invoice will be sent to Your contact e-mail. Booking will be confirmed after advanced payment has been received.
If you have not paid the invoice due to date, we will unfortunately have to cancel your reservation.
Advance payment is also the confirmation that you accept our booking conditions.
Booking modifications, cancellation and repayment arrangements:
We can change reservations for you, if possible, by mutual agreement.
To cancel a reservation, please let us know by time.
Up to 30 days before the arrival date cancellations we will return 100% of Your advanced payment.
Up to 15 days before the arrival date cancellations we will return 50% of Your advanced payment.
Less than 15 days cancellations we will unfortunately not refund Your advanced payment.
You are welcome to book also via Booking com 
Welcome to this delightful spot at Lake Võrtsjärv, Estonia!
Services
Prices (VAT included)
Cottage MARU with sauna (max 10-12 persons)
- 3 bedrooms (4+4+2 single beds)
- Living room with folded sofa and kitchenette
- Fire-place, TV, music-box, sauna, 2 toilets, 2 shower rooms, barbecue tools


Cottages TORM and TUUL (2 houses) with beach sauna
- 1 bedroom with 4 single bed
- Living room with folded sofa and kitchenette, TV, music box
- Shower and WC
- AC
- 450 EUR or 50 EUR per person
- Hot tub 75 EUR

- Longer Holiday reservations are negotiable



- 250 EUR (max 6 persons) each house or 45 EUR per person
- 285 EUR with beach sauna (2 hours) or 50 EUR per person

- Longer Holiday reservations are negotiable
Apartment (max 8 persons)
- 1 bedroom with twin bed
- 1 bedroom with 4 single beds
- Living room with folded sofa and kitchenette
- TV + music-box
- Shower , WC, washer, outdoor swimming pool
- 45 EUR per person
- New Year Eve and Midsummer`s Eve rent of the apartament 300 EUR per day
- Longer Holiday reservations are negotiable
sheets/towels and swimming pool included
- Breakfast (pre-booking is essential)
12 EUR/per person
- Camping (incl shower and WC)
- Beach-sauna for campers
- 10 EUR/ per person
- 20 EUR per hour
- Caravans (incl. electricity + WC, shower)
15 EUR/per caravan + 5 EUR per person
- Pets accommodation
10 EUR/per pet
- Motorboats Cursus 440 (Mercury F15M)
- Wigri 355 (Honda 10 hp) for 4 person each
60 EUR per day or 15 EUR per hour + fuel (life vests included)
45 EUR per day or 15 EUR per hour + fuel (life vests included)
- Traditional sailing boat "kale"
175 EUR/per hour +VAT
- "Terra Mariana" vessel tours with capten
50 EUR/per hour, 20 EUR waiting time per hour