Sailing trips, canoe and boat trips
Dear visitor and water lover!
Kiviranna cottage provides You the following options for water tours:
Traditional sailing boat "kale": 125 EUR per hour + VAT, takes 12 people on board.
Tour includes an overview of the traditional boat and its history. Extra fees for guide, catering (for example eel soup or other fish food) or transport from and to Your accommodation place.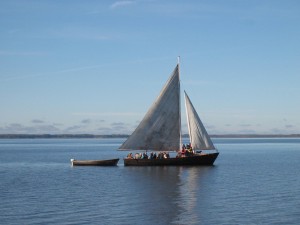 Rent of paddle boats and canoes: 5 EUR per hour, includes paddles and life jackets.
Rent of motor boats (Cursus 440 and Wigri 355 with Honda 10 hp motor): 45 EUR per day or 15 EUR per hour + fuel (life vests included)
"Terra Mariana" vessel tours with capten:  50 EUR/per hour, 20 EUR waiting time per hour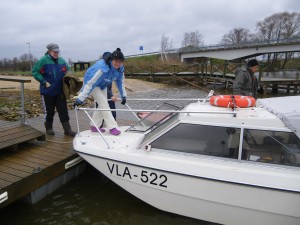 Services are provided on request. 
Welcome!
Weather at lake Võrtsjärv     Fishing restrictions